It is also known as an "area hold" to get you away from trying to make things too perfect. You set up your sight picture like this: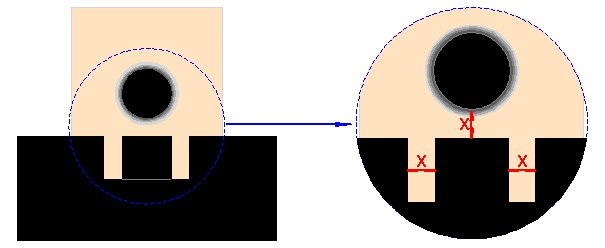 This is a nice symmetric pattern that the eyes & brain can be trained to achieve automatically at a subconscious level. When I can do it (I've got 50 years of training to undo), it works very well. Part of the theory is that you are not thinking about it as three separate pieces, only as a whole. You still need to maintain focus on the front sight.
The difference in the brain is subtle, and if you've spent years thinking about keeping the sights aligned to each other & then keeping that parked under the black, it's going to take a while to grasp. When I can do it, A) it seems to offload my brain a bit, and B) I get a 10.