Linecutter wrote:
Gwhite wrote:
A 700F soldering iron tip stuck in the hex socket for 15-20 minutes does the trick.
Surely after 15-20 minutes the whole gun will start to get warm?
The thermal conduction from the soldering iron tip to the screw is pretty poor, and the threadlocker isn't a great thermal conductor. You need to get the threadlocker up to at least ~ 300F before it softens significantly. The rest of the pistol will be warm, and the area right around the screw will be too hot to touch. Gloves are a good idea to hang onto the assembly with the screw stuck in it.
I try to sneak up on it, trying the screw occasionally until it lets go. The screws should not be re-used, because the temperatures are high enough to wreck whatever heat treating they had. It's a good idea to have a spare key key or two handy, in case you snap one before the screws let go.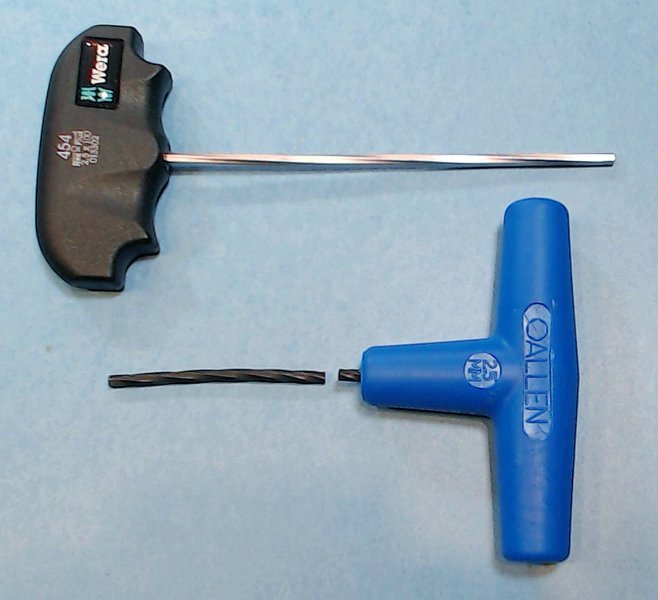 The top one is a "high strength" hex key, and it did the trick. It is not ordinarily spiraled like that... The bottom one is a regular key that failed before i got a screw hot enough.