Had my KK500 for just over 6 months and put just over 3000 rounds through it.
It has a long way to go before it's durability can be properly assessed but the
short story is it's friggin fantastic! I'm shooting the best scores I have ever shot and
the way it can adjust means anyone big or small should be comfortable shooting it.
The trigger (mechanical one) is a marvel and I am happy leaving it at the factory setting for now.
Perhaps the most surprising thing is that it seems to shoot well with most any
off the shelf ammo I have tried. I cannot tell if Eley Match/Center-X/RWS-SM
is more or less accurate between them but Eley punches neater holes.
Center-X = Accurate
RWS Special match = Accurate
RWS Target Rifle = Accurate
Eley Match = Accurate
SK Rifle Match = Accurate
I clean the barrel about every 300-500 rounds and find that
shooting through a clean barrel does not require additional
shots to settle the grouping. 5 sighters and I'm off....
I bought one box of CCI std velocity and Eley Sport to see if they under perform
as their price might imply. Not yet tested them. I shot this match card while freezing
my nuts off this weekend at 100 yards using Center-X
Attachment: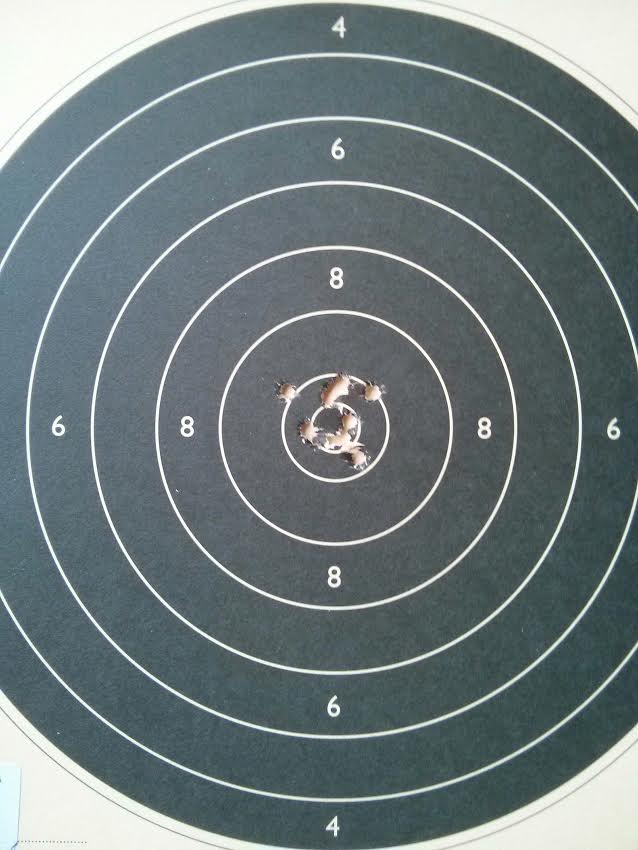 100.jpg [ 48.94 KiB | Viewed 1948 times ]
I have one complaint and that is the grip. The medium size grip is fine for a slim and rather petite
girl just about to enter puberty but it is way too small for a grown dude. I got the large grip (largest apparently) which
is better and comfortable but it could still do with some beefing up. My hands are not particularly big.
Perhaps there are bigger Walther air rifle grips that will fit?? For now I'll stick with my "large" grip.