The ten year old girl using the CZ 200T is able to handle the air rifle prone and is getting ready for a prone match. The 6.6 pound weight is manageable for her, but the length of pull at 13.8 inches is too much, especially if she tries to hold it offhand.
I cut down the stock to a length of pull of 12 inches and added an Anschutz adjustable butt pad.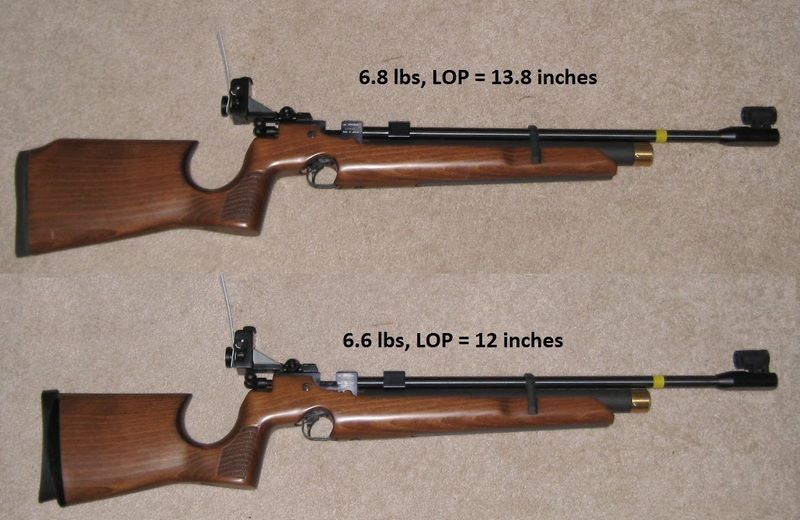 I forgot to accuracy test it with various weights/sizes of R-10 and Miesterkugeln pellets prior to returning it.
I should mention that this air rifle is not a youth rifle at all despite the low weight of under 7 pounds. Not only is the length of pull rather long for a kid, the length from the front of the trigger to the back of the pistol grip area is 3.5 inches, similar to a Remington 700. It fits me just fine, but I wear large to XL gloves.